Hello everyone. My name is Cora and i live in The Netherlands. I have psoriasis (luckily) only in my ears. Who out here has psoriasis in the ears also? I like to here what you do to get rid of the itch!
2
---
Theme
Psoriasis in the Ears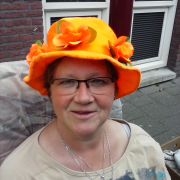 Breda, Netherlands
I like to walk, read, listen to music (Within Temptation, Nightwish, LEAH, Native American music, Celtic music) and my motto is: A day not laughed is a lost day!
---
---
---