I'm thinking of buying a UVA/UVB lamp, does it matter which one? It might be quicker than waiting for the hospital in February/March i've seen them for a couple of hundred £'s - any thoughts or suggestion?
1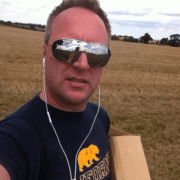 Ukiah, CA, United States
Hi, I'm 43-years-old, never had psoriasis before until 18 months ago, initially on my legs which is now 'under control' but now other areas, some bad and tender which is being treated with creams etc - I am soon to try 'light' treatment whatever that is. I moisturise etc but it doesn't seem to want to go. Its embarrassing, stressful and sometimes painful - Any solutions or ideas are welcomed.
---
---
---