I miss my skin. It was only less than two weeks ago it was normal and I took it for granted. I want to feel like me again. Im scared that I disgust my boyfriend.
8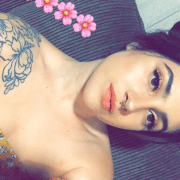 Fresno, CA, United States
23 year old psychology student dealing with Bipolar 2 and Psoriasis. Guess no ones swimming in this gene pool.
---