Another Round of science on self! Natural supplements, do some work for you more than others? Any advice would be great! I'm about to start: turmeric caps, probiotic and zinc so far. Adding a new thing every week to see if any give me better results!
7
---
Theme
Probiotics and Psoriasis
Natural approaches to Psoriasis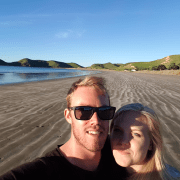 Copenhagen, Denmark
Lover of water and outdoor activities, kite surfing and surfing mad! Got P. 2 or so years ago and am trying to not let it stop me doing what I love. Life has it's ups and downs, just like the waves in the ocean.
---
---