Ok! Now I have sunburn, from my latest light treatment.
I can't even fake tan properly! Damn Celtic genes!
Psoriasis is still there and unchanged as far as I can tell, so curious about what'll happen when I tell them, on Thursday?
8
---
Theme
Light Therapy for Psoriasis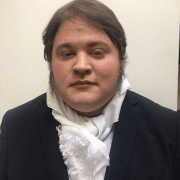 Edinburgh, United Kingdom
I'm a 38 year old who decided to enroll in a full time acting course. I was old enough to be the dad of most of my melodramatic peers. 38 is too young to have a mid-life crisis...right?
---
---