Hi from a balmy Cape Town. I need some advice. My fingernails have become soft & tear easily. My diet is well balanced with at 3 veg & a fruit daily. No bread. I've started taking folic acid, calcium & vitamin B Co. Any other suggestions?
12
---
Theme
Diet and Psoriasis
Nail Psoriasis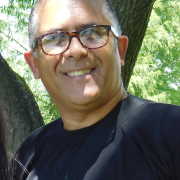 Cape Town, Western Cape, South Africa
I'm not all that I'm cracked up to be. I'm sure that some CSIs picked up my DNA at some crime scenes I might have passed when the wind was blowing.
---
---
---