Has anyone else noticed that Psoriasis flares after a stressful time is over and that during the stress they are clear? That has happened to me many times.
41
---
Theme
Stress and Psoriasis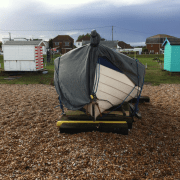 London, United Kingdom
Have been a flaker for 48 years. I'm happy in my skin. Please don't message me, I will report you.
---