Hi, I am new here to this site! I have no clue what Flaym means but I do have psoriasis (22 years) and psoriatic arthritis (2 years). Hopefully I will learn how to navigate my way around this site.
Have a wonderful night!
11
---
Theme
Psoriatic Arthritis
Flaym ♥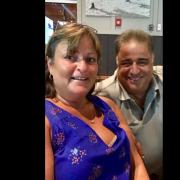 Horsham, PA, United States
Honest: Not sure if its due to my health issues or meds, but I really do not like me! I'm a quiet person, until you know me. Will do anything within my power for anyone just because I like to help. Just need to work on that self esteem issue.
---