i have it on the palm of my hands, in my ears, on my elbows.....and yes nothing helps......my hands are either itching like crazy or very painful, i hate this!
7
---
Theme
Psoriasis on the Hands
Psoriasis in the Ears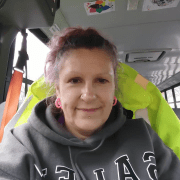 Rochester, NY, United States
i am a 6+ year breast cancer survivor, I'm a mother of two grown kids ;) a son and a daughter. I was a school bus driver for 23 years but had to resign due to my shitty health!!
---
---
---