Hi everyone. My name is Brian and I just found/joined the site this evening. Seems like a great community with a wealth of information and support.
I wanted to post a quick message to introduce myself.
11
---
Theme
Flaym ♥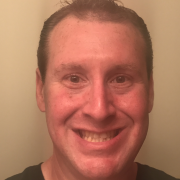 Pittsburgh, PA, United States
I spent far too many years letting psoriasis control my life. That ended a few years ago and I'm so much happier now.
---