Any advice/tips on dating with P? I am recently divorced after 15 yrs of marriage and have started dating again. I have always been comfortable in my own skin but am somewhat nervous when I think about being intimate with someone new. Thanks.
11
---
Theme
Dating and Psoriasis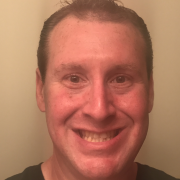 Pittsburgh, PA, United States
I spent far too many years letting psoriasis control my life. That ended a few years ago and I'm so much happier now.
---