GM. Just wondering if anyone can recommend any interesting P related blogs to check out? I am looking for ones that discuss people's day-to-day journey dealing with P. I'd love to find some inspirational ones. Please post here or PM me.
4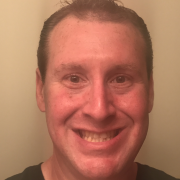 Pittsburgh, PA, United States
I spent far too many years letting psoriasis control my life. That ended a few years ago and I'm so much happier now.
---