...feeling

frustrated

Briana @bc
I'm so frustrated! My dermatologist said they can't do anything to help my nails and toenails. There must be something I can do??!
6
---
Theme
Nail Psoriasis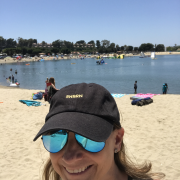 Santa Monica, CA, United States
Have had psoriasis for over 11 years and it SUCKS!! My pug helps make everything better though.
---
---