Morning All.I am 53 now. I am single and lonely. The worst is that i know i will be alone for the rst of my life, due to this disease. No one will want a freak like me. No one wants to wake up next to a man that bleeds due to scratchin. So be it!
10
---
Theme
Dating and Psoriasis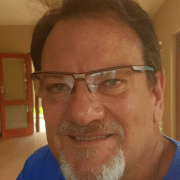 Johannesburg, Gauteng, South Africa
Here I am. 90% of my body is covered. Don't know how long I can still live like this.
---