Makes me really mad when some folks on here peddle 'a dietary' cure. You are picking on vulnerable desperate souls. It is obscene.
To those people...If you were right ...you would be published & rich.
4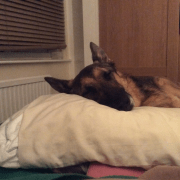 I am a Nurse Practitioner in a busy hospital. I have had PA since 12 years old (so a really long time) & psoriasis since a young adult. I am at peace with my condition which although a nuisance, hard work & painful could be far worse.
---