1/2
I've been using a friend's mix which we call the "potion" all good anti's in an easy to make drink.
Add chopped ginger, garlic, and lemon juice to a pot of water.
Heat on stove (don't boil)
Add turmeric, black pepper and honey to taste.
3
---
Theme
🍋 Lemons and Psoriasis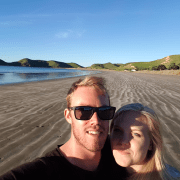 Copenhagen, Denmark
Lover of water and outdoor activities, kite surfing and surfing mad! Got P. 2 or so years ago and am trying to not let it stop me doing what I love. Life has it's ups and downs, just like the waves in the ocean.
---
---
---