I am new on this site. Still looking at how everything works here. Hope everyone had good times over the Holidays. I got to spend time with family and my grandkids. Now it's back to me and Dexter. My Boxer.
5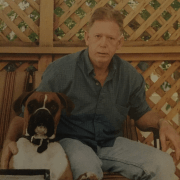 Lubbock, TX, United States
Living with psoriasis and tinnitus keeps me busy. Sometimes I get really down, but not for very long. I always pull myself back and resume play! When the going gets tough, the tough get going.
---