Just going through a horrible flare up and noticed my hands and fingers have started to peel (which is irritating & really sore) but not sure if this is psoriasis or not?? I haven't had it on the palms of my hands before but do have it on my hands.
10
---
Theme
Psoriasis on the Hands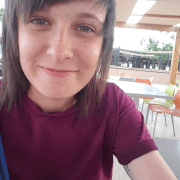 England
Had psoriasis since I was 14, I'm 23 now and currently going through a flare up 😥. From the UK.
---