Anyone else dealing with psoriasis on their face? It's just about the only place I have it. Just a bit on my scalp and chest otherwise. Also, I hear people talking about flare-ups, but for me it's always the same.
5
---
Theme
Psoriasis on the Face
Scalp Psoriasis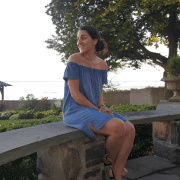 New York, NY, United States
Living with psoriasis since 1995. Eager to learn from everyone here and hear your stories.
---