For anyone Interested in healing themselves naturally, here are my resources I am working on a road to recovery with: Dr. Keesha Ewers, Dr. Gabor Mate, Ann Boroch (gut) and Alex Korb. Also take a look into an AIP diet. All good learning Material!
4
---
Theme
Natural approaches to Psoriasis
Diet and Psoriasis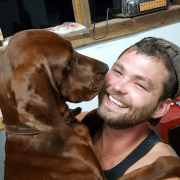 Albany, NY, United States
I really just want to be hunting all day every day.
---
---
---