Ugh, I feel so horrible today. Haven't been sleeping the last few days, now I feel like garbage. Depression has come back over the weekend and I even missed work on Monday...can't keep living like this. Something needs to change but don't know what.
11
---
Theme
Depression and Psoriasis
Sleep Problems with Psoriasis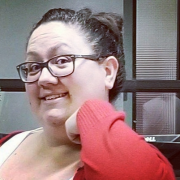 Rancho Cucamonga
I have psoriasis almost 90% of my body and I think I'm beginning to get psoriatic arthritis. I'm 33 years old and was diagnosed around 9 or 10. I need to find people with P to relate to and not feel so alone.
---
---