Been taking meds for psoriatic arthritis since Jan and seems to be working but not much effect on psoriasis around eyes and ears, the only places I have it. Now dermatologist wants to do biopsy to see if they misdiagnosed. Any thoughts?
9
---
Theme
Psoriasis in the Ears
Psoriatic Arthritis
Psoriasis around the Eyes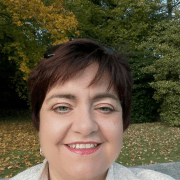 Scarborough, United Kingdom
Hi, I was recently diagnosed with psoriasis (around eyes and ears) and even more recently with psoriatic arthritis. It's taken 3 years for them to decide what's wrong. Starting meds on Tuesday. Hope it helps just a bit scared of side effects.
---