If I can have someone forward info. on the elimination diet I'd really appreciate it.
9
---
Theme
Diet and Psoriasis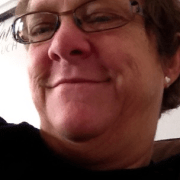 Winston-Salem, NC, USA
My dad was a psychiatrist and had a small patch of psoriasis on his L knee. When he retired it went away. I just found his and mom's wedding invitation. Dad died 2015, mom 2013 no psoriasis .
---