New plaque on my left eyelid!? Come on, man... not any easy place to put cream. And no lemons!
5
---
Theme
🍋 Lemons and Psoriasis
Psoriasis around the Eyes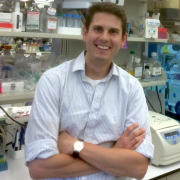 Seattle, WA, USA
Biomedical researcher at non-profit org and app developer on the side. Made the Mole Mapper research app for tracking moles on the skin for melanoma research.
---