For those of you who remember the tv programme I have rewritten the theme tune.
Itching, itching, itching,
Burning, burning, burning,
Scratching, scratching, scratching,
Bleeding, bleeding, bleeding,
RAWHIDE !!!!
4
---
Theme
Jokes about Psoriasis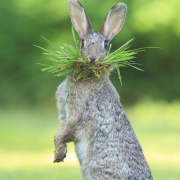 Gloucester, United Kingdom
hi I am jayne an have had psoriasis for over 30 years - am now young free and single ( ok forget the young bit lol ) Watch out world - here i come !!!!
---