Had to rewrite my bucket list. But I'm fulfilling one - getting a tattoo next week. Had to find a wheelchair accessible place and someone I felt understood health & P. I'll dose up on pain meds to get out the house! Aftercare of tat is concerning me?
13
---
Theme
Tattoos and Psoriasis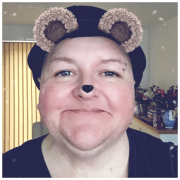 Leicester, UK
Psoriasis since Oct 2017. Learning fast! Also have Trigeminal and Occipital Neuralgia and severe nerve damage in my leg. Mostly bed bound and only leave the house for hospital appointments. My partner and my Son keep me going.
---
---