Is anyone having the type of pain with psoriatic arthritis that wakes you up in the middle of the night and covers your legs and arms? I was diagnosed with psoriasis at age 11, with psoriatic arthritis at 60, and I am now 67.
7
---
Theme
Psoriatic Arthritis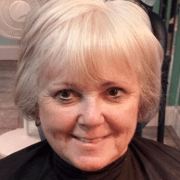 Helena, Alabama, USA
Retired high school teacher with two adult children and two grandchildren.
---