Hi I'm new to the forum.
I've had P since age 6 w varying degrees of severity, but my skin is good atm.
What's worrying is my joint pain - not yet diag with PsA but getting tests and it seems likely.
Having an awful joint flare atm, any hints?
10
---
Theme
Psoriatic Arthritis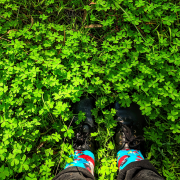 Adelaide SA, Australia
Witchy, plant loving queer 💚
---
---