Hey all, sorry havent been on much i changed phone and forgot my logins lol. Hope your all good, my P has redeveloped on my scalp but its okay for now, not to bad, face is still sore aswell, seems to be fighting against the steroids now lol.
12
---
Theme
Psoriasis on the Face
Scalp Psoriasis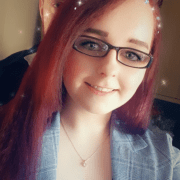 Oldham, United Kingdom
24, Care Assistant and Secretly Battling Psoriasis!
---