I'm visiting my daughter and she doesn't have any lemons, only limes! Clint, do you think rubbing limes on my skin will work too?!
7
---
Theme
🍋 Lemons and Psoriasis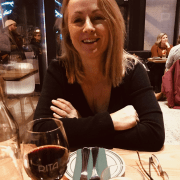 Cambridge-Narrows, NB, Canada
I'm most happy when I'm plucking weeds in my gardens. I'm a sun worshiper. I've had psoriasis since I was born and usually it's mild unless stressed.
---