I had my eyebrows tattooed on last week. Everything went well, no issues with P, thankfully. However, my face has become so dry it's now starting to crack and is red, flaky & sore. I've tried oilatum and E45. Can anyone suggest anything else?
7
---
Theme
Psoriasis on the Face
Tattoos and Psoriasis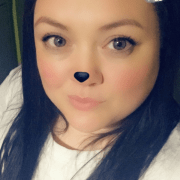 Wishaw, UK
Hey guys! My name's Haley. I'm 35 and live just outside of Glasgow in sunny Scotland ☺️ I've had psoriasis now for 13 years. Mostly elbows, ears and scalp.
---
---