It's Monday and I'm sitting waiting for my light therapy - my skin is finally showing signs of calming down and is less irritating - best I've felt in 2 years! Onwards and upwards!
3
---
Theme
Light Therapy for Psoriasis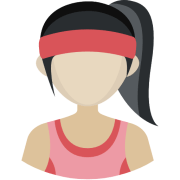 Toronto, ON, Canada
Mom, Wife, Daughter, Sister, Zia, Cousin, Neighbour, Friend ... who I am to the most important people in my life. Living with Psoriasis day by day with hope in my heart.
---
---
---