More recently, I've woken myself up in the middle of the night with my itching and I can't stop - effects me getting back to sleep - and eventually I've itched my entire body - over and over - any tips on what to do when it happens again?
12
---
Theme
Sleep Problems with Psoriasis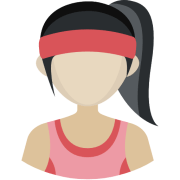 Toronto, ON, Canada
Mom, Wife, Daughter, Sister, Zia, Cousin, Neighbour, Friend ... who I am to the most important people in my life. Living with Psoriasis day by day with hope in my heart.
---