I should be happy but feeling stressed already ..my hubby said his father is treating us to a week away in the new year somewhere warm ..bikini body is one thing to worry about but no one needs to see me on the beach with my skin ..I need a bodysuit!
16
---
Theme
Stress and Psoriasis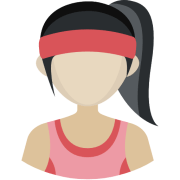 Toronto, ON, Canada
Mom, Wife, Daughter, Sister, Zia, Cousin, Neighbour, Friend ... who I am to the most important people in my life. Living with Psoriasis day by day with hope in my heart.
---
---