My psoriasis is improving. I have a very sore Achilles on one foot. I read an interesting article from Arthritis Power today, it seems PsA may need specific treatment as it may involve connective tissue as well.
2
---
Theme
Psoriatic Arthritis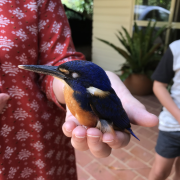 Bogangar, NSW, Australia
Have had Fibromyalgia for about 30years, now have PsA and the psoriasis is now flaring.
---