Haven't been on in ages and thought I'd update on results from treatments I've tried. 95% of my body cleared up this summer with it creeping back this winter but less severe
I found a mix of supplements and topical treatments work for me.
4
---
Theme
Psoriasis in Winter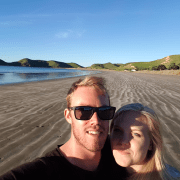 Copenhagen, Denmark
Lover of water and outdoor activities, kite surfing and surfing mad! Got P. 2 or so years ago and am trying to not let it stop me doing what I love. Life has it's ups and downs, just like the waves in the ocean.
---
---
---