Hi,i have a lot of questions!Can i ask u?
1)Has anyone ever achieved a long remission?
2)How do you feel now? Psychologically and physically?
3)Does anyone want to be friends in another program? Share feelings and support each other!
8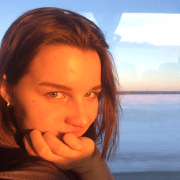 Ekaterinburg, Russia
Hi,I'm Mary.Im 16,I've had psoriasis since I was 5.Now I need some people that can understand me:)I hope I'll find a friends!
---