It's important to help the digestive system, especially for us since it shows its dissatisfaction through our skin.
Psoriasis is an indicator that something is wrong internally, so let's start fixing everything from there and move externally slowly.
2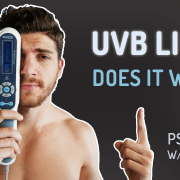 Just an average dude that has psoriasis with a not so average mindset to get rid of it. I've decided to document my journey as I fight this blessing that we have and I'm not giving up until I win.
---
---
---