Good to be back!
Anyone else stop getting flaym emails in May?
Anyway, skin is clear for the moment using lemon but scalp is flaring like mad. Trying to avoid any steroid creams but can't seem to find anything that works at the moment? Any tips?
5
---
Theme
🍋 Lemons and Psoriasis
Flaym ♥
Scalp Psoriasis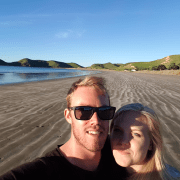 Copenhagen, Denmark
Lover of water and outdoor activities, kite surfing and surfing mad! Got P. 2 or so years ago and am trying to not let it stop me doing what I love. Life has it's ups and downs, just like the waves in the ocean.
---
---