...feeling

happy

Sid @sid
Hey gang, first post in a while. It's been a relatively busy period for me with work etc
Just a quick update - some of you will know I'm on biologic injections. Still going well, all clear with no side effects other than being able to enjoy the sun!
4
---
Theme
☀️ Sunlight and Psoriasis
Biologics for Psoriasis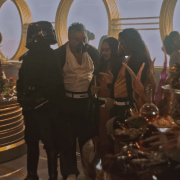 I didn't realise how much having psoriasis actually affected me till it started clearing...
---