Hope everyone is doing ok during this stressful time. One day at a time. We all will get through this.
---
Theme
Stress and Psoriasis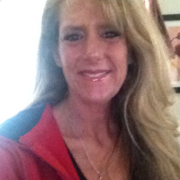 Little Rock, AR, United States
Mother of 2 teenagers. Daughter is 18 thinks she's going on 28. Lol. Son just turned 13 & is 6'2. Standing on a chair or having him sit when I get on to him, just doesn't feel right. We end up laughing & I forget what I was getting on to him for...
---